Four FM
HSEQ
Organisation
Values
History
Open hand
Do you want to be a partner?
ECS
Wisag
Four FM
We constantly get asked about our company name. The word 'four' in the company name refers to the number of countries Four FM operates in. There is also a play on words in the company name: when someone says 'four', you can easily mishear it as 'for'. As for the letters FM, they stand for Facility Management, which refers to all kinds of services related to the use and maintenance of buildings and facilities.
HSEQ
Health, safety, environment and quality are important cornerstones for Four FM's operations. We are using ISO 9001, 14001 and 45001 as guidelines in our work to constantly improve in this area. In addition to ISO 9001 & 14001, we also have an Ecovadis certification which is a CSR standard.
For us, it is important to work proactively on these issues and we have a well-established "Good Catch Program" where we daily find improvements in the HSEQ area.
We use online tools and digital systems to assess risks, evaluate and follow up our HSEQ delivery and we are transparent with our partners in this work.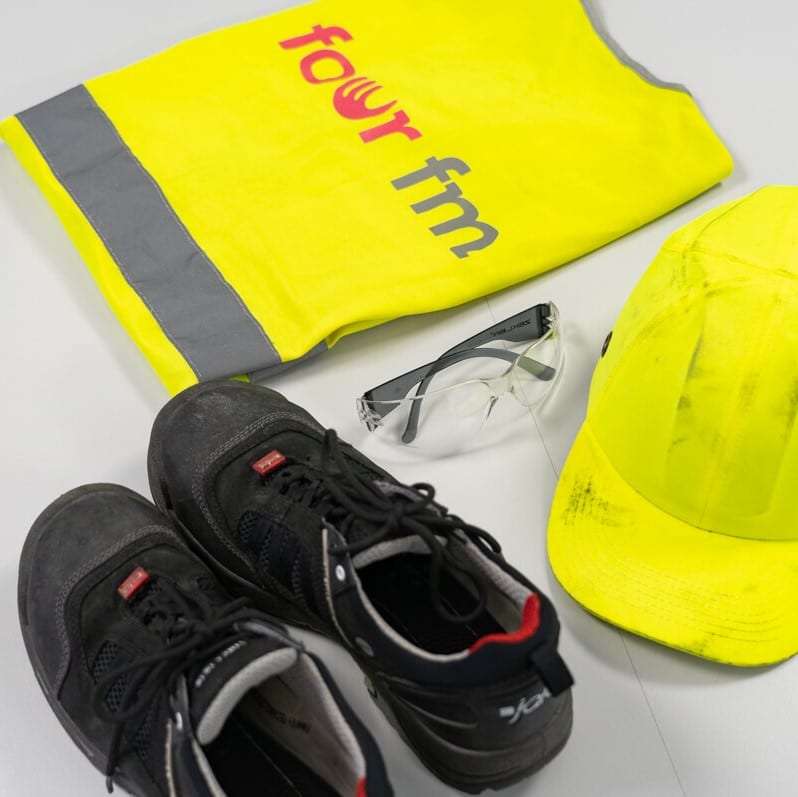 Organisation
The Four FM organisation emphasises flexibility, and we strive to keep decision-making close to the customer. We believe that the scalability of our operations, taking responsibility and being close to our customers' operations help us achieve our goal of providing services to our customers cost-efficiently. The most important part of our work takes place at the customer's location.
Our goal is to keep our organisation as flat as possible to ensure a smooth flow of information, and to make sure that decision-making genuinely supports our operations on the customer's premises. We have always avoided creating silos between the different service functions, and we always will. Our employees always take the steps needed to achieve the agreed results, regardless of their job descriptions.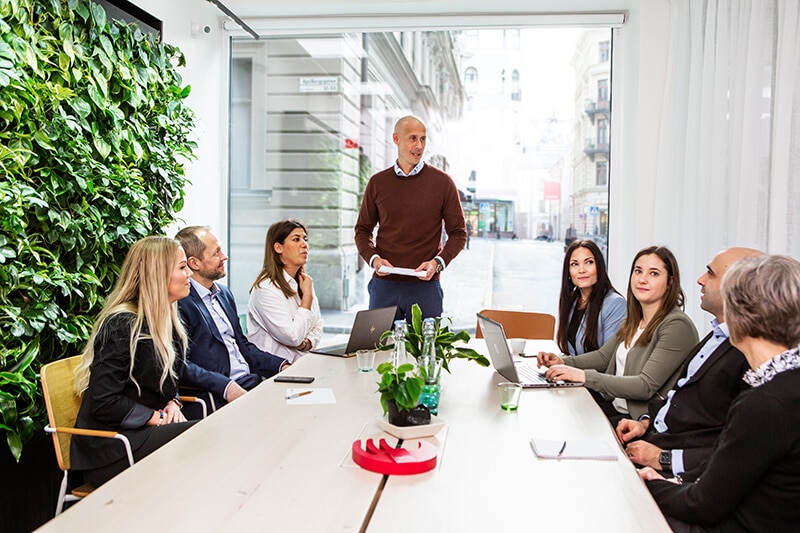 Values
We want to offer our customers the best possible customer experience while changing the way in which facility management services are provided – transparent and tailored to customer needs. To achieve this, we are since our very first day of trading, committed to three important values that guide us in everything we do.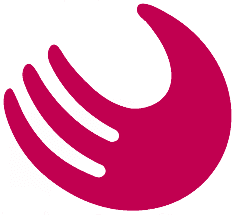 Simplicity
We believe in a flexible and service-minded approach, which allows for the services we provide meet the highest quality standards without a constant struggle. Working with us means that we do everything we can to fulfill all our contracted services smoothly and swiftly. We believe in a collaborative approach in a world that is more and more taxing in terms of administration and bureaucracy, with an aim to simply achieving our common goals with our clients.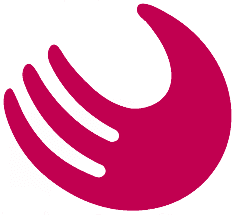 Transparency
As an integrated service provider, transparency is key to build trust and sustainable relations. We offer various business models, taking your preference as a starting point in building a business case. Some organization prefer an open book set up, whilst others seek a comprehensive solution with minimal variance to forecasts and budgeting, and yet others prefer a traditional contractual model. Transparency is not only a matter of financials. It is equally important in terms of operational output. We offer to track everything we do and keep it on file for our clients, ranging from on site presence to asset registers and digital service sheets, IOT integration and much more.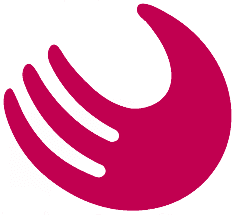 Accountability
We believe that it is important to be able to make decisions, but what is even more important is to be able to make those decisions quickly. That's why we don't believe in red tape. Instead, we want to keep decision-making close to the customer. Each customer's contact person has the authority to make decisions within the agreed budget and framework of our agreement. As a responsible service provider, we take full responsibility for our partners as well as our own employees performance.
History
In October 2012, Four FM was born in its first shape, founded by Magnus Bergström and two former colleagues from a previous employment. In the very first day of trading, the business was established in Sweden and Denmark.
In 2013, the company expanded its operations to include Finland.
In 2014, a management buy out was completed and Four FM of today was born, still partially owned by Magnus Bergström, but now with new partners providing the financing needed for further expansion.
Operations expanded to Norway in 2016. Since then, the company has consolidated its position in all these countries and re-iterated a focus on organic growth.
The business more than tripled since 2016, and the growth journey is firm in its development. With a CAGR of more than 30% since 2014, the company now employ ca 160 persons across 5 countries as the operations expanded to include Iceland.
Open hand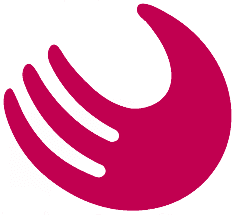 Open hand as a sign of caring
The symbol of Four FM is an open hand that reflects our commitment to take care of all the operations that are outside of the customer's core competence. Our careful and comprehensive approach ensures that everything around them runs 110% smoothly.
Do you want to be a partner?
Do you want to be a partner?
Four FM's partners are part of our success, we have a wide network of partners, and all our collaborations must be based on strategic and long-term thinking. We are a flexible company, which means that we need to reflect that towards our partners. To be able to become a partner of Four FM, you need to go through our supplier management process. A first step in the process is to accept and implement our Code of Conduct as you see below. It´s the first step to ensure that our partners share the same values as us. All our collaborations must also be based on our core values Simplicity, transparency and responsibility.
ECS
Introducing our Pan-European Network!
FourFM is a proud member of European Customer Synergy S.A. (ECS), the premiere pan-European, Integrated Facilities Management company with over 400 locations in 41 European countries. ECS delivers everything—from the full standard range of hard, soft and office services, and fully integrated facilities management solutions. Through its local expertise, European footprint and technology, ECS creates the perfectly-tailored package for its customers all over Europe.
ECS has mastered creating a cross-border standard, guaranteeing its customer's peace of mind, highest quality and value enhancements. The international profile of ECS, through knowledge and best practice sharing, makes ECS capable of handling even the most complex FM portfolios.
ECS' Clients take care of their core business–ECS take care of their buildings, offering comprehensive European solutions for local success.
Would you like to learn more about ECS?
Wisag